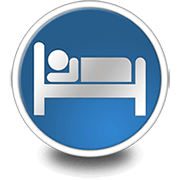 Georgia state or local government officials or employees traveling on official business in the State of Georgia should not be charged county or municipal excise tax on lodging, often referred to as local hotel/motel tax. Many hotels often incorrectly charge hotel taxes to state employees.
To ensure excise taxes are not charged, travelers are required to bring a completed State of Georgia Certificate of Exemption of Local Hotel/Motel Excise Tax form, located on the SAO Travel page, and submit the form upon registration at the  hotel. If the hotel refuses to accept the form at check-in, the traveler should attempt to resolve the issue with hotel management before checking out at the end of their stay. 
If the matter is not resolved by check-out time, the traveler should pay the tax and forward hotel contact information to sao_travel@sao.ga.gov.