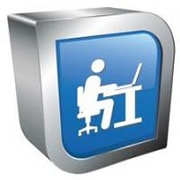 The SAO Travel website has a variety of tools and resources designed to familiarize travelers with the online booking tool, online expense reporting system, state travel policy and a variety of other non-TTE resources and guidelines.

The available TTE training, resource documents and handy websites assist both travelers and approvers make state travel as seamless, productive, and efficient as possible from start to finish.

TeamWorks Travel & Expense travelers can take advantage of monthly travel training webinars on several topics including booking travel in TTE, expense report basics, travel approver basics, etc. To register for one of the upcoming webinars, access the SAO Live Training webinar page and sign up for the date and time that best fits your schedule.

Have additional travel questions?  Send an e-mail to sao_travel@sao.ga.gov.