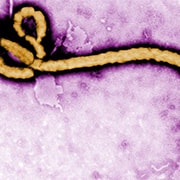 Ebola & Business Travel
As the Ebola virus continues to make headlines, we wanted to share some information. Keep in mind that the situation is constantly evolving below are the main developments as of October 15.
How is Ebola affecting business travel?
Currently, five U.S. airports (New York JFK, Newark, Atlanta, Washington Dulles and Chicago O'Hare), two U.K. airports (Heathrow and Gatwick) and six Canadian airports (Montreal, Toronto, Vancouver, Halifax, Ottawa and Calgary) have begun screening passengers arriving by air from the three countries most affected by the Ebola virus: Guinea, Liberia and Sierra Leone. The screening consists of questionnaires and temperature checks; the screen takes place in areas separated from normal airport traffic. In the U.K., Eurostar passengers arriving from Brussels and Paris will receive similar screenings.
Passengers traveling from and to all other countries should experience little to no Ebola-related disruption to their travel. No government or health authorities have implemented measures or made recommendations to stop travel or close borders.
There are many misconceptions about Ebola and its transmission. Reliable sources of information include the websites of the World Health Organization and the U.S. Centers for Disease Control and Prevention.