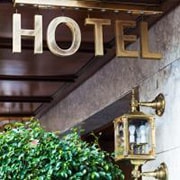 Employees have two steps to complete:
Call Travel Inc. directly to cancel an existing car/hotel reservation  (Please be mindful, a higher TI fee may be incurred)
The employee must cancel an existing reservation in the TTE System by navigating to the trip in the "Trip List".  (Please be mindful, the TI will still be incurred)
**  After step 1 or 2 is completed, it is recommend that the traveler still call the vendor to ensure the cancellation is received, so there is no additional cost to the user.
For questions, send an e-mail to sao_travel@sao.ga.gov.