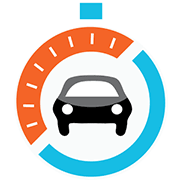 The GSA recently announced revised rates for calendar year 2015.  The following rates are applicable to travel that occurs on or after January 1, 2015:

Tier 1 Rates:   Automobile     $ 0.575 per mile
                Motorcycle      $ 0.545 per mile
                Airplane          $ 1.29 per mile

Tier 2 Rate:   $0.23 per mile
 
The mileage reimbursement rate policy has been updated on SAO's website to reflect the 2015 rates.  Any agency not on the TeamWorks Travel & Expense System will be responsible for updating the travel expense form.  The standard expense form template is provided on SAO's website.
 
Any reimbursement of mileage claims paid to an employee in excess of rates published in the mileage reimbursement policy must be refunded to the state or characterized as taxable compensation to the employee.

Any questions concerning the revised rates or related to the State travel regulations should be directed to the following email address:  sao_travel@sao.ga.gov.