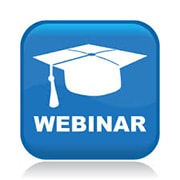 Attention TTE travelers, if you would like more information and to become more proficient with TeamWorks Travel and Expense, join us for any or all of the upcoming LIVE training webinars. These sessions are designed to familiarize you with the TTE online expense reporting system. Presented by SAO, we will demonstrate the ways you can leverage our expense tools to make your next trip as seamless, productive, and comfortable as possible from start to finish.   
Click on the preferred session date and time, and complete your registration. Once you register you will receive and e-mail confirmation, the ability to add to Outlook, reminders and a thank you when training is complete.
And that's not all…. if you have scheduling challenges….. videos, simulations and prerecorded training options are available 24/7  on the SAO website. The navigation is as follows:  Home » Travel » TeamWorks Travel and Expense Training.
Happy Traveling!