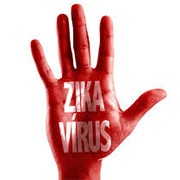 The World Health Organization (WHO) has declared the Zika virus an international public health emergency.
What is Zika Virus?
Zika virus is a mosquito-borne disease closely related to dengue fever, chikungunya, and West Nile virus. The virus can be spread from mosquito to human. Recent studies have shown that pregnant women who are infected can pass the virus to their unborn child. Cases of poor pregnancy outcomes and serious birth defects such as microcephaly have been reported.
WHO's statement regarding travel:
There should be no restrictions on travel or trade with countries, areas and/or territories with Zika virus transmission.
Travelers to areas with Zika virus transmission should be provided with up-to-date advice on potential risks and appropriate measures to reduce the possibility of exposure to mosquito bites.
Standard WHO recommendations regarding insect removal in aircraft and airports should be implemented.
Since mid-January, officials at the U.S. Centers for Disease Control and Prevention (CDC) have urged pregnant women not to travel to the following Zika infected countries, mostly in the Caribbean and Latin America. The CDC has created an expansive online resource about the virus and who's at risk. 
Some of the major carriers, including American, Delta and United, are allowing certain travelers to change or cancel flights to areas where the Zika virus is prevalent.
For additional information about Zika, including travel advisories, visit the CDC or WHO website or read Travel Incorporated's recent Zika Travel Advisory.