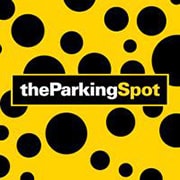 The Parking Spot is offering State of Georgia employees a corporate discount and a 2 day free parking promo! Enjoy 2 free days for your next trip! This discount can always be used for both business and leisure travel beyond the promo offering.
Please click here to order your Spot Club Card and present this card at checkout to receive your discount.
Once you receive your card please go to www.theparkingspot.com to register your card, book free reservations, and redeem points.
If you already have an exec card please email your card number at ncastoreno@theparkingspot.com and points will be added to your card
Corporate discount can be combined with 2 day promo!
This offer expires July 1st, 2016 and points never expire.