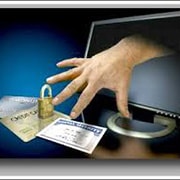 Business travelers bring their phones, laptops, and tablets everywhere they go. Many business travelers and executives are becoming targets of highly skilled criminals because they have a lot of valuable and desirable information.
Companies have learned how to secure laptops of those traveling, but many are forgetting that cell phones and tablets are also being used when traveling.  A frightening fact about most smart phones is that carrier level updates are permitted by default. And in some countries, that means eavesdropping malware may be loaded onto phones.
Here are some key security facts to remember when traveling:
Limit devices and data to those specifically needed for a trip.
 For foreign travel, carry a "sanitized" computer with minimal or no data.
On public computers, do not input or provide access to PINs, financial information or sensitive data.
When leaving your hotel room, store electronics in the safe.
Be suspicious of generically named hot spots.
Avoid the use of public Wi Fi networks when possible.